Wanting to get some apps for your Android devices to keep track of where you park car? After a tiring day at work, you may forget where you parked and finding a parking spot in a massive parking lot or multi-level parking lot can be a headache.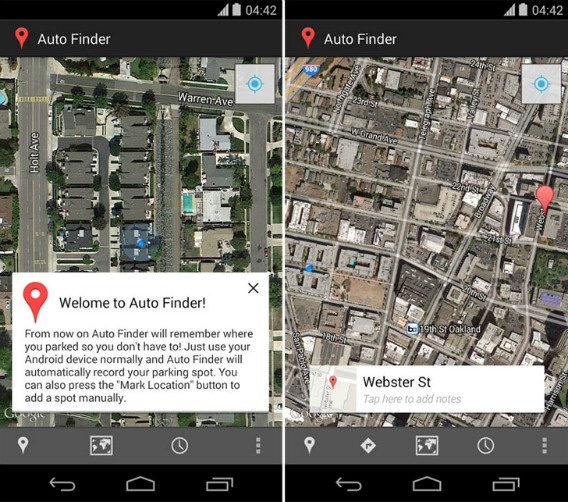 Unlike other car-finding apps, Auto Finder for Android is a new and simple application for Android-based mobile phone and tablet devices that lets users mark the location whenever they leave from car, in addition to keep track the car location. Auto Finder for Android also can be set to automatically marks the location when user leaving their car via motion sensors.
The developer of app drives Auto Finder with two main components – Google Maps API and device GPS sensor, in addition to runs in the background to detect user precise location via device GPS. The settings for Auto Finder divided into two sub-section labeled 'Display' and 'Location'. In Display, user can toggle app notifications for errors such as when a spot isn't found, specify default map type, and select preferred distance unit. While location lets user toggle WiFi for location detection and select default Bluetooth device.
Auto Finder is free to download from the Google Play Store, but in-app payment option.
Auto Finder for android: https://play.google.com/store/apps/details?id=com.keyboardr.parkingwithglass