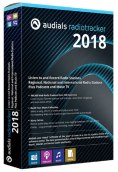 How to (Legally and Free) Boost Music Library Without Spending a Dime? Audials Radiotracker is an awesome radio recording application that turns radio into tracks. With its unique technology, Audials Radiotracker able to scan numerous of online radio stations and record songs.
Audials Radiotracker supports a number of radio streaming formats, such as standard SHOUTcast radio stations, MP3, WMA, AAC, and etc. It allow users access to as many as 100,000 online radio stations that broadcast over the internet and download free music from radio stations as MP3s. Then user can organize all recorded MP3s and burn them to CD or transfer to portable devices.
In addition, it also come with additional features such as automatic ID3 tagging, album artwork and lyrics, so that user can easily sort by genre, language, country, region and artist. User also can subscribe to podcast database for download or enjoy 260,000 podcasts with their 500,000 episodes as audio or video broadcasts.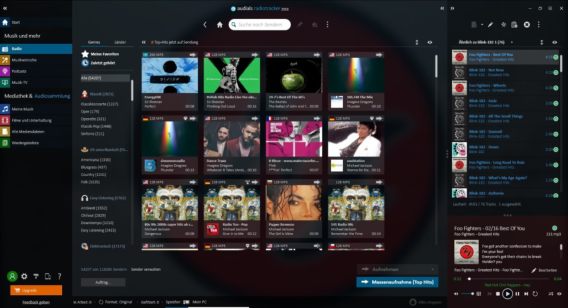 Key Features of Audials Radiotracker:
Unique recording functions to track and record songs that played on an internet radio
Radio: Listen to and record radio stations.
Music Wishes: Songs from radio stations and the Internet.
Pod-casts: Subscribe to enjoy episodes.
Able to search more than 100,000 online radio stations and 120 different music genres.
Locate podcasts and videocasts.
Available for Cloud storage.
Music TV: Receive and watch video and shows.
Media Center: Enjoy music, movies and entertainment anywhere.
Audials Radiotracker 2018 normal cost for $39.90. As part of promotional offer, Computer Bild is giving away free full version license of Audials Radiotracker 2018. To grab a free license code, just follow below:
Head to the download page HERE.
Note: The page is in German, use translator tool to translate.
Click on the red download button to download the installer.
Once finish download, install the program.
The full version will be automatically activated.
You can share or follow us on Twitter, add us to your circle on Google+ or like our Facebook page to keep yourself updated on all the latest info from Microsoft, Google, Apple and the Web.