Asus announced the new O!Play HDP-R1 HD Media Player that supports high definition video playback in a variety of codecs on your HDTV. The O!Play HDP-R1 comes in a black and sleek design casing (181 x 125.3 x 47.7mm) supports most of today's popular media formats, which includes MPEG1/2/4, H.264, VC-1, RM/RMVB video; MP3, WAV, AAC, OGG, WAV, FLAC, AIFF audio and JPEG, BMP, PNG, GIF, TIFF images.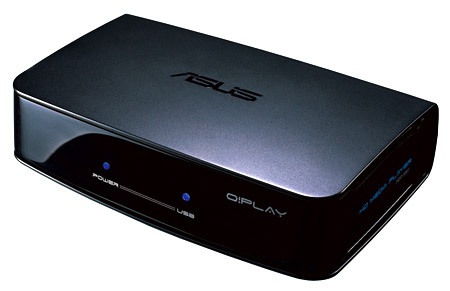 Asus O!Play also features a HDMI, Composite A/V and optical audio output. It has a USB 2.0 port and an eSATA/USB combo port for connecting external storage devices. With the eSATA, delays will virtually be eliminated. There is also an RJ-45 Ethernet LAN for accessing your home network.
The one and only setback, however, is that the O!Play does not support wireless connectivity! Hope they'll improve this feature in their later version. So far, no price indication yet from the producer.