ASUS recently unveiled a dual capacity LCD TV monitor T1 Series, bringing together the best in desktop monitor and LCD TV technology to deliver HD TV broadcasting and Full HD Blu-ray Disc playback for that ultimate entertainment and work experience. T1 Series comes in three model sizes, namely 22", 24" and 27" in stylish curves designs, chic gold accents, an intricate floral-patterned speaker mesh and a gorgeous high glossy stand.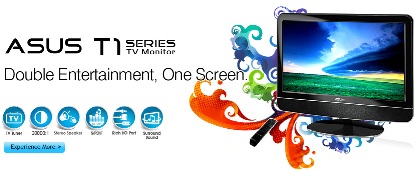 Asus T1 Series supports Full HD 1080p (1920×1080) and with the built-in TV tuners, users will be able to receive both digital (DVB-T) and analog (PAL/SECAM) channels. The T1 Series also boasts of its pair of 7-Watt stereo speakers, capable of delivering true cinematic-like surround sound. With HDMI inputs and component ports for various game consoles – connectivity and compatibility will be a problem of the past.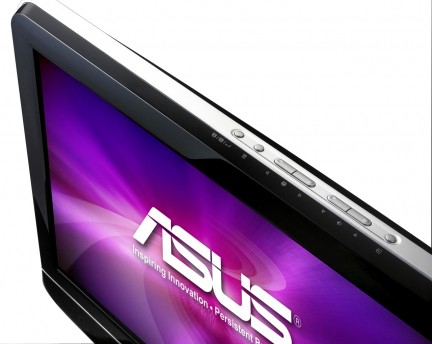 For crisper and more realistic pictures, the T1 Series has the ASUS Smart Contrast Ratio (ASCR) technology that will increase the display's contrast ratio to an amazing 20000:1. The TV Monitor TV also bundled together with an intelligent remote control that enables users to adjust settings conveniently and easily.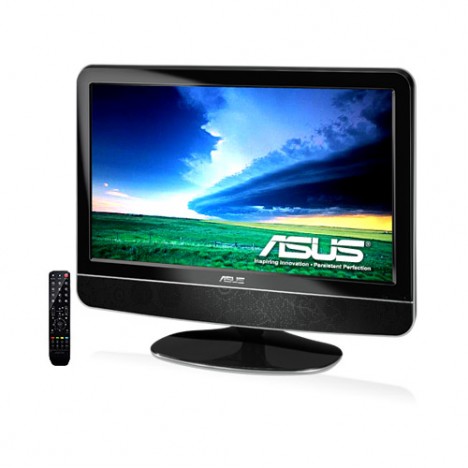 Whether you are at work or at play, Asus T1 Series of dual monitor will definitely suit your requirements by providing both high quality pictures and sound for your enjoyment.
Specifications Summary
Full HD 1920×1080 resolution
20,000:1 contrast ratio
300cd/m2 brightness
5ms response rate
170/160 degrees viewing angle
Digital TV Tuner
7W stereo speakers x 2
HDMIx2, SCARTx2, D-Sub, Composite, Component, S-Video, audio-in jack, S/PDIF out, audio out, earphone out and CI slot