Lovers of word puzzle game can now download and install Aqua Words developed by Realore Studios for free, thanks to giveaway offer at Game Give Away of the Day. Aqua Words is a simple casual word puzzle game with a Aquatic theme, and normally costs $19.95 to get one purchased.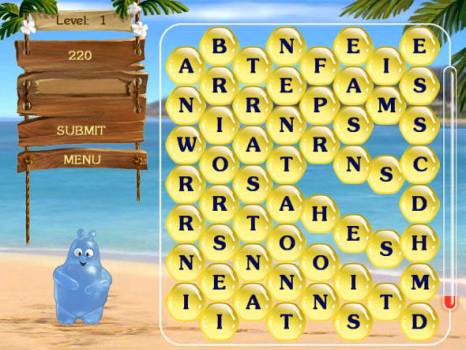 Aqua Words players play the word game by linking bubble letters to create bursting words if the word is valid and more than 2 characters. If the player the get the word right and the word will explore and disappear, and character bubbles on top of it will move down filling in the vacuum. You will get a lovely dancing Aquatic man cheering for you too. Good for kids to learn word creatng, with no shooting, no violence, just a little kind Aquatic seeking for help.
Download the free Aqua Words. The game must be installed today (April 11, 2008).