Panasonic has introduced the two latest Lumix FS series – the new 8.1-megapixel DMC-FS6 and 10.1-megapixel DMC-FS7 digital camera. Both models come with a F2.8 Leica DC lens and 4x optical zoom (equivalent to 33mm to 132 mm on a 35mm film camera). The design of the cameras is slim and stylish with user-friendly features which produce high quality pictures.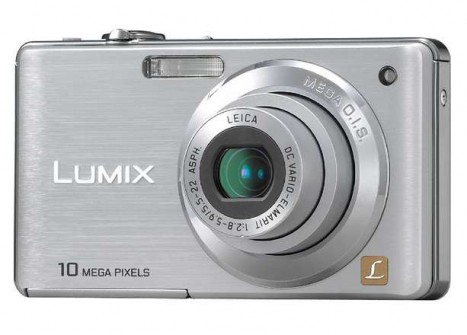 Intelligent Auto
The Intelligent Auto (iA) mode incorporated into the DMC-FS7 and FS6 comprises of four major functions such as Mega O.I.S., Intelligent ISO Control, Intelligent Scene Selector and Face Detection. The iA function can be directly activated by pressing the newly equipped button on the top of the camera.
Mega O.I.S. (Optical Image Stabilizer) – to suppress the shaking of hands while taking photos.
Intelligent ISO Control – to detect and prevent motion blur.
Intelligent Scene Selector – to select the appropriate scene mode automatically from the most frequently used scene modes like Portrait, Scenery, Macro, Night Portrait and Night Scenery. Furthermore, the backlight compensation function will auto-activate if the light source is behind the subject.
Face Detection – able to recognize and focus on up to fifteen human faces. The face detection accuracy has also been increased, allowing continuous AF/AE adjustment even if a face moves or turns sideways to the camera. Not only that, the unwanted red-eye effect caused by the use of flash can be digitally corrected.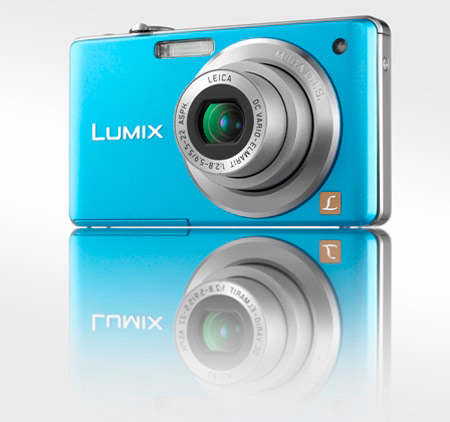 Venus Engine IV
DMC-FS6 and FS7 feature a power image-processing LSI, Venus Engine IV, that ensures higher quality images with an advanced signal processing system. This also helps the cameras to function in super-fast response time. The shutter release time lag is around 0.007 seconds for DMC-FS7 while DMC-FS6 is as short as 0.006 seconds. In burst shooting mode, the DMC-FS7 and DMC-FS6 cameras can snap 2.5 and 3 shots per second at full resolution, respectively. These can be increased to 6 and 5.5 shots per second in high-speed burst shooting mode.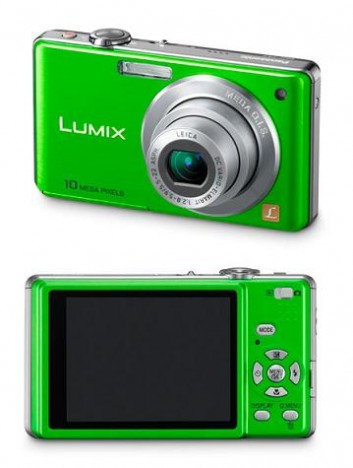 Easy-to-see LCD
The DMC-FS7 incorporates an easy-to-see, 2.7-inch large LCD whereas DMC-FS6 features a 2.5 inch LCD. Both have 230,000-dot high-resolution LCD for comfortable viewing with Intelligent LCD functions. The intelligent functions detect the light condition automatically and control the brightness level of LCD screen to offer a better and more suitable display without using extra energy.
More Fun with DMC-FS6 and DMC-FS7
Both the new Lumix digital cameras can produce slideshows complete with music to provide more enjoyment and pleasure for users when viewing the photos. It is very simple to operate. Just select the photos you want to show and choose the mood that best matches your selection from natural, slow, urban or swing. Then you can sit back and enjoy the slideshow.
For motion picture, the DMC-FS7 and DMC-FS6 can record WVGA (848 x 480) motion pictures at 30 frames per second as opposed to the standard VGA (640 x 480). The WVGA motion picture and the high-definition quality photos (1920×1080 pixel) are ideal fits on a wide-screen (16:9) HDTV.
A new "Photo Frame" mode has also been provided in the FS6 and FS7 cameras that let users place attractive borders around the photos just like in a postcard.