AMD (Advanced Micro Devices) has just released a new AMD's Radeon R7 250X graphics card which designed to slot between the R7 250 and R7 260 that suitable for various multimedia intensive applications. Radeon R7 250X is a powerful GPU clocking either 1 GB or 2 GB of VRAM at 4.5 GHz, 640 stream processors, 40 texture units, and 16 ROPs which claimed to be able to exceed its predecessor GPU performance.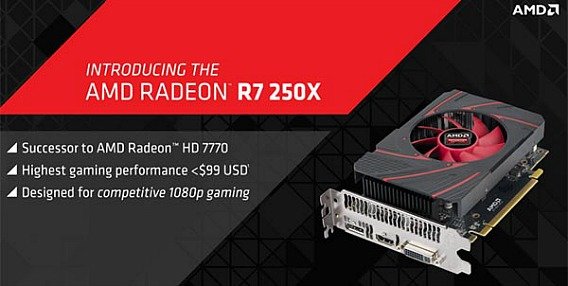 Although R7 250X is a rebrand of AMD's Radeon HD 7770 GHz Edition card which doesn't AMD's TrueAudio technology, but it come with support AMD's ballyhooed Mantle API that helps boost game performance through software optimizations.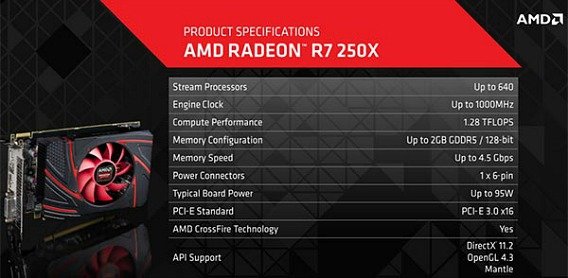 The new AMD's Radeon R7 250X graphics card is widely available with a suggested retail price of $99.