The established market leader in noise eliminating Bluetooth headsets, Aliph has just launched its new Jawbone Bluetooth headset, which includes military-grade NoiseAssassin technology using patented Voice Activity Sensor (VAS) and proprietary Digital Signal Processing (DSP) algorithms, aiming to deliver 10 times better voice clarity over other Bluetooth headsets.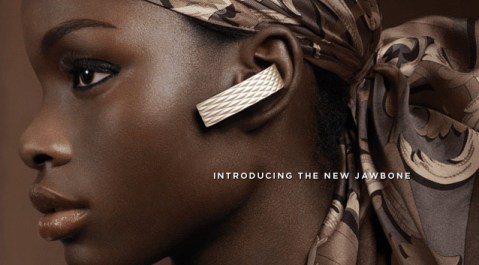 "In creating the new Jawbone we focused on improving our audio performance beyond the marketing leading noise solution that we already had, and elevating the design to a point where it would appeal to a broad range of consumers who would love to wear it," said Hosain Rahman, CEO and co-founder of Aliph. "Jawbone provides amazing audio quality in a form factor that is a true lifestyle accessory – it's a new and complete departure from the typical gadgetry of the Bluetooth category."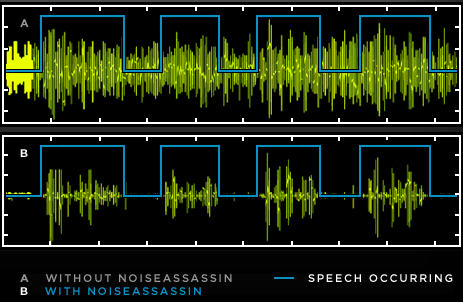 Additional Information Of New Jawbone:
50% smaller than the original Jawbone
Military-grade noise elimination technology
Eliminates up to 10x more noise energy than closest competitors
Supports over 4 hours of talk time or over 8 days of standby time
Faster processing eliminates unexpected noise bursts
Unmatched intelligibility – voices sound human, not robotic
Sophisticated dual microphone array reduces wind noise
Invisible touch controls
Three-dimensional texture on shield inspired by noise abatement surfaces
Premium materials including medical-grade plastic and fine leather
Magnetic USB cable & wall charger included
Three earbuds – small, medium, and large
Two fine leather earloops – medium and large
Two slim earloops ideal for use with eyewear – medium and large
Fits either ear
"When Aliph and AT&T launched the original Jawbone, a new standard was set for voice quality and design in Bluetooth headsets," said Carlton Hill, vice president of Product Management, Voice Products and Affiliate Marketing for AT&T's wireless unit. "Given the market response to the original Jawbone, we are thrilled to work with Aliph again to launch the new Jawbone – which once again promises to be one of the most innovative headsets in the marketplace."
The new Jawbone Bluetooth headset that weighs only 10 grams is available now in AT&T retail stores nationwide or via AT&T and Aliph's official sites for $129.99.