Most of us who uses digital photo cameras tend to keep all our masterpieces in the PC and only developing a few nicer shots for the photo album. Viewing digital photos from the PC can be quite troublesome, especially if you need to show them around visiting friends. Not anymore if you have these very affordable JOBO Curve 7 and Curve 8 digital photo frames. These stylish picture frames features rounded edges and available in two elegant varnish finish colors – black or white, with choice of screen display sizes of 7-inch and 8-inch.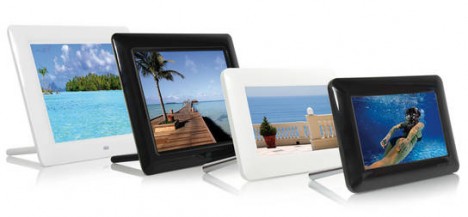 The new JOBO Curve 7 comes in a 7-inch color TFT LCD display with a resolution of 480×234 pixels and various aspect ratios including 4:3, 16:10 including rotate and zoom mode. With user friendly functions, the Curve 7 digital frame will enable full screen viewing, thumbnails or even slide show with different transition effects at adjustable time intervals too.
The larger version, JOBO Curve 8 features an 8-inch color TFT LCD display with a resolution of 800×600 pixels and 4:3 aspect ratios. Most of its functions are similar to Curve 7, except for the additional calendar and time function and can be easily controlled using a remote.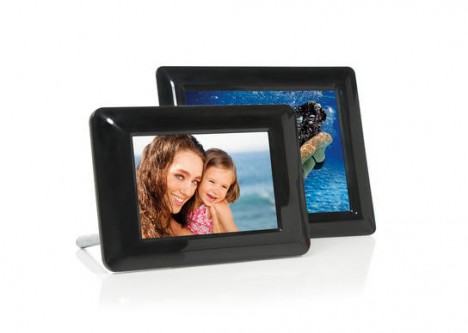 Both JOBO Curve frames are compatible with SD and MMC storage cards with USB OTG (USB On-The-Go) interface so all USB devices compatible with OTG such as USBs sticks, portable hard disks or digital cameras can be connected easily and directly to these digital photo frames. The JOBO Curve 7 and Curve 8 models are affordably priced at €59 and €89, respectively.