About the size of a credit card or discount card, this interesting gadget will not allow you to swipe for cash or get discount but let you play music, record voice and store data. Available in Gadget4All, this slim credit card size gadget is a combination of MP3 Player, voice recorder and USB memory stick. Users could just keep it in their wallet, card holder or even into their shirt pocket to listen to their favorite music, make voice recording and store data.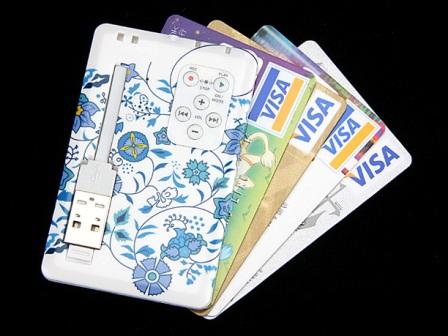 The overall size of this MP3 player is only 86.5mm x 55.5mm x 6.5 mm. The weight is just about 30g with 1GB storage capacity. Its built-in Li-Ion battery can be fully recharged in 5 hours via a USB connection to your computer.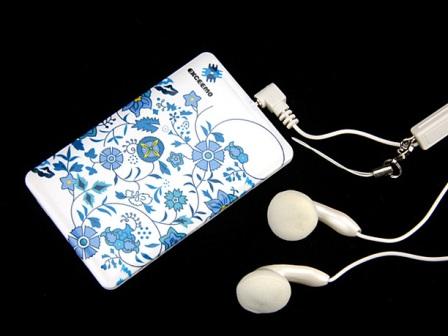 The MP3 player records the voice in WAV format (32Kbps). The recording time is about 7 hours. The design of this gadget is simple and user-friendly. The buttons on the right top corner clearly indicate its function.
The MP3 Player flash card in floral design is available in Gadget4All for $30.