iOS 8.3 is the latest iOS platform version from Apple that support to the iPhone, iPad, and iPod. The updated iOS 8.3 comes with 300 new emoji characters to the emoji keyboard, several bug fixes and performance improvements.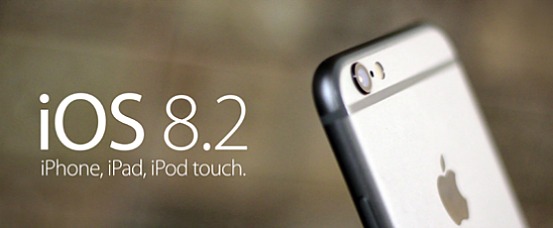 Although iOS 8.3 comes with new features, bug fixes and improvements, but it also patched some exploits which users were encountered issues relating to battery, Touch ID, Safari, and etc. If you're facing above problems with the new update iOS 8.3, you can now downgrade to iOS 8.2 for a limited time.
Downgrading to iOS 8.2
This guide is useful for only those who have updated to iOS 8.3 and want to downgrade back to more stable iOS 8.3.
Since iOS 8.3 is the latest version of iOS, you can't simply open up iTunes and "restore" to an older version. To do this, just follow the step below:
Before downgrading, make sure to create a backup your iOS device to iCloud or PC.
Note: iCloud will not work if you restore a backup made on iOS 8.3 with old version iOS 8.2
Once finished backup, download the iOS 8.2 IPSW file for your iOS device from here. Make sure to download the correct IPSW firmware file with model name of device. These files range between 1.5 GB and 2GB for iPhones and iPads
Plug iOS device into PC and launch iTunes
Head over to the iOS device's summery page
Hold down the Option / Alt button on Mac keyboard, or Shift key on Windows and then click the Restore in iTunes
Now you will see a prompt to browse and select the iOS 8.2 IPSW file you downloaded and open it.
Once open the iOS 8.2 IPSW file, iTunes will begin downgrading or, restoring iOS device to iOS 8.2
After the process is complete, iOS device should now be running iOS 8.2.
Now go to the iOS device summary page in iTunes and click on Restore Backup to restore backup. This will take some time to restore all of your apps and settings.