Following the recent announcement that the 3Dconnexion 3D mouse family will be supported by the SecondLife Grid (popular online 3D virtual world), the leading provider of 3D mice for 3D design and visualization, 3Dconnexion has just expanded its award-winning 3D mouse product line with SpaceNavigator for Notebooks, which aimed to enable a precise, rich 3D experience in a compact and mobile design, targeting at on-the-go 3D professionals and enthusiasts.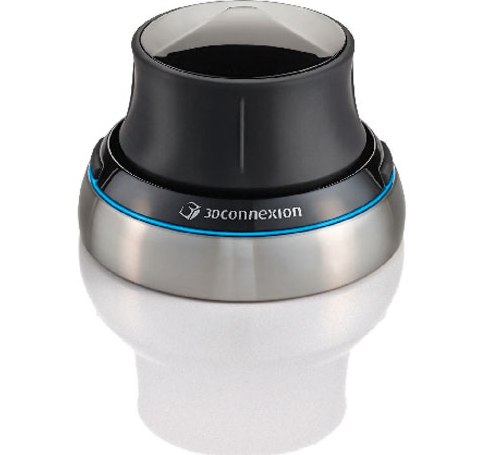 "As the notebook market continues to grow and more and more people carry their laptops with them, there is a greater need for advanced mobile input devices," said Dieter Neujahr, president of 3Dconnexion. "This new 3D mouse encompasses a sophisticated design to address the need for portability in many environments, without sacrificing the intuitive 3D navigation and improved design experience our customers have come to expect from 3Dconnexion's product line."
This newest 3D mouse also can work accurately with most popular 3D applications including Adobe Photoshop CS3 Extended and Acrobat 3D, Autodesk Inventor, AutoCAD, 3ds Max, and Maya, Blender, CATIA, Google Earth and SketchUp, Microsoft Virtual Earth, NX, Pro/ENGINEER, SolidWorks, and many other CAD, DCC, AEC, and GIS applications.
According to the press release, "The SpaceNavigator for Notebooks offers the same benefits as the original SpaceNavigator – effortless movement and control within 3D workspaces – but also includes a new cap design for more immersive and natural interactions within 3D applications. Designed to withstand the wear and tear of travel, the SpaceNavigator for Notebooks easily slips into a laptop bag and comes with a convenient travel case for easy transport. Its small footprint makes the device easy to use anywhere – at home, work, or at remote locations."
The 3Dconnexion's SpaceNavigator for Notebooks is now available for $129.