Many users do trade in Amazon.com – famous American based E-commerce company for various products. Unlike buying things from the market, buyers might have difficulties to make direct negotiation from sellers. So how to make sure you always strike a good deal for yourself? Getting the best deal on the products you want to buy can take effort, one of the efficient ways is to monitor the price movement of your selected products. To keep track or monitor the price movement physically is a tedious job, but there are tons of great price tracking tools to help you choose when to deal and when to wait.
Here are 3 best Amazon price watch trackers for the bargain hunter:

CamelCamelCamel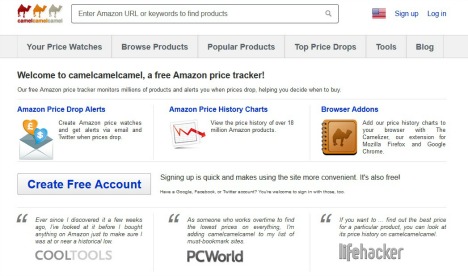 The most famous Amazon price tracker. Just submit the Amazon URL, ASIN, or keywords to locate the product. The CamelCamelCamel site will map out trends, price history chart, and best time to buy. The site tracking not only Amazon's price, but also third party new and used prices. It indexing millions of Amazon's prices which provide users overall history of price-changes.
CamelCamelCamel will provide price watch and alerts through email address and Twitter account when the product reaches as particular bottom price that user set.
CamelCamelCamel supports all 9 Amazon stores, RSS feeds, Firefox, and Google Chrome extensions.
Features of CamelCamelCamel:
Full price history charts
Tracking functionality without having to register or sign in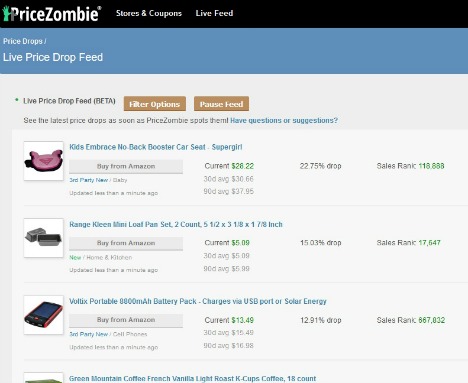 PriceZombie offers with a search functionality and a clean interface to track prices and access to price history of products and the functionality to setup a simple alert via email. PriceZombie beyond being a webapp, has add-ons for Chrome, Firefox, and Safari, and supports items from multiple retailers, including Amazon, Newegg, Target, TigerDirect, Fry's, IKEA, HomeDepot, and more.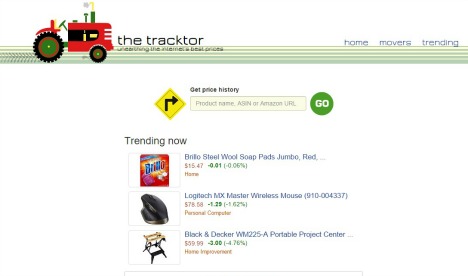 The Tracktor is one of the best tools on the Web to offers the basic functionalities of CamelCamelCamel, just simply search any Amazon product to see its history and its current pricing. Once on the product page, it will display category listed in, sales rank, customer review rating, and product current, lowest, highest, and average prices.
The Tracktor also provide track and notify feature by email when the price of the product interest drops to certain amount. However, the registration is required, just type in email address, target price, and hit the Submit button.
You can share or follow us on Twitter, add us to your circle on Google+ or like our Facebook page to keep yourself updated on all the latest info from Microsoft, Google, Apple and the Web.