WhatsApp Messenger is a proprietary cross-platform, encrypted, instant messaging service application for smartphones with over 1 billion users worldwide. WhatsApp Messenger also launch WhatsApp Web which allows users send messages to friends from PC via web browser, besides that, WhatsApp Web recently added additional services that lets users send and receive PDFs file and other documents such as DOC, DOCX, PDF, PPT, PPTX, RTF, TXT, XLS, XLSX, and more.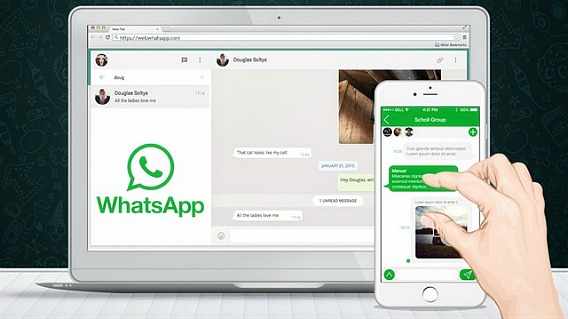 To allow WhatsApp Web users facilitate and enable lots of new features in browse more efficiently, WhatsApp has started including keyboard shortcuts in its WhatsApp Web. WhatsApp has not formally announced the keyboard shortcuts feature. However, we've compiled a list of 20 keyboard shortcuts WhatsApp Web for users who interested in easy access.
Here the following keyboard shortcuts in WhatsApp Web:
Ctrl + N : start new chat
Ctrl + Shift + ] : next chat
Ctrl + Shift + [ : previous chat
Ctrl + E : archive chat
Ctrl + Shift + M : mute
Ctrl + Backspace : delete chat
Ctrl + Shift + U : mark as unread
Ctrl + Shift + = : zoom in
Ctrl + 0 : default zoom level
Ctrl + – : zoom out
Ctrl + Shift + N : create new group
Ctrl + P : open profile status
Ctrl + Z : undo
Ctrl + Shift + Z : redo
Ctrl + X : cut
Ctrl + C : copy
Ctrl + V : paste
Ctrl + A : select all
Ctrl + F : search
Alt + F4 : exit app
You can share or follow us on Twitter, add us to your circle on Google+ or like our Facebook page to keep yourself updated on all the latest info from Microsoft, Google, Apple and the Web.