You've probably heard of people "rooting" their Android devices. Whether you've had your Android devices for a long time, or you've just bought a new one, there is no moment quite as sweet as when you finally get around to "rooting" the devices.
Rooting means gaining root access to the device. By rooting the Android devices, users can administrative access to their device software. It allows users to customize, install custom apps, manipulate device for long lasting battery life, install custom ROM's, and themes. Here's the 10 essential apps that will help for rooted Android device to the fullest.

Chainfire 3D
Take control over your GPU! Chainfire3D is an intermediary OpenGL driver that sits between user device apps and graphics driver on device which can manipulate the commands between two. With Chainfire3D, it can increase efficacy, battery life, device performance, and allow users disable or enable graphics even on older devices.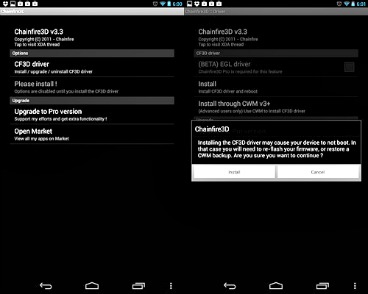 BusyBox is a utility application that extends the limited commands provided by the Android toolkit. It combines tiny versions of many common UNIX utilities into a single small executable for use with the Linux kernel.
Many rooted apps and custom roms comes with BusyBox to run their script and it work.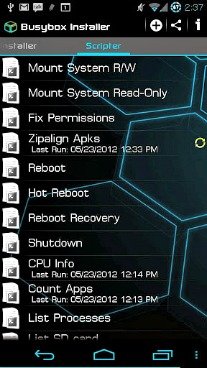 Trickster MOD is a tweaking app for Android device that supports many kernels to change various settings in device. It combined functionality of many other apps in one convenient application. Trickster MOD features ADB over WLAN – Set I/O scheduler, read ahead buffer, CPU scaling governor, and adjust CPU speed.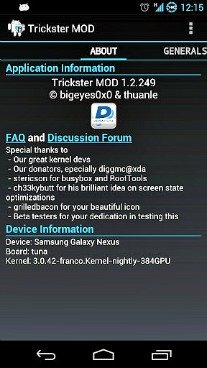 OTA RootKeeper for Android will make a backup or protected backup of Android device's root although it not root device and thus device must already be rooted. With OTA RootKeeper backup, users can flash over Android device to updates and restore root permission.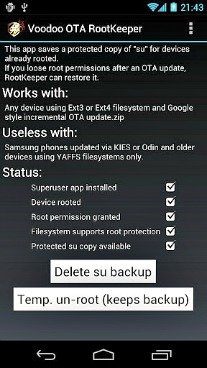 Catlog is an app that helps users finds the details on what is going on in the Android device. While scanning device logs, Catlog make it easier for users to do stacktraces to debug apps.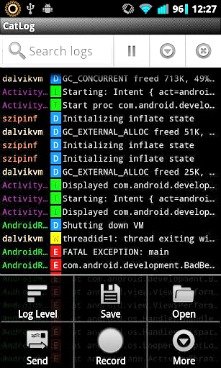 DiskDigger is a utility app for recovering deleted or formatted files from any storage media connected to device, including all types of memory cards, USB drives and internal or external hard drives. DiskDigger searches storage media for traces of lost files using brute-forcing to work its way through every single sector of drive.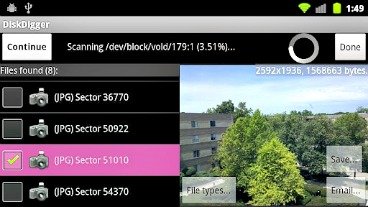 Still stuck with 200 – 400 megabytes of internal storage Android device which unable to install high-end applications and games.
Link2SD is an app that works on rooted device. It installs all the games and applications (except system apps that have to remain on the phone memory) on SD card's second partition and links them. Link2SD allows users to move any (non-system) app to SD card. It includes apps that you normally cannot move to SD card.
Link2SD is essential in keeping device internal memory usage down.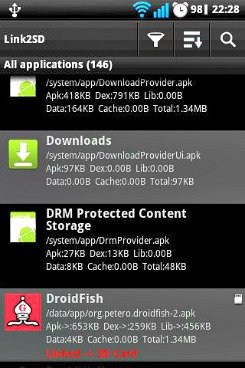 DriveDroid is an app that allows users to mount Linux ISO/IMG files from device to PC as independent devices in MSC or mass storage mode which makes standard file transfers as much as easier. It also includes a convenient download menu where users can download USB-images of operating systems from device.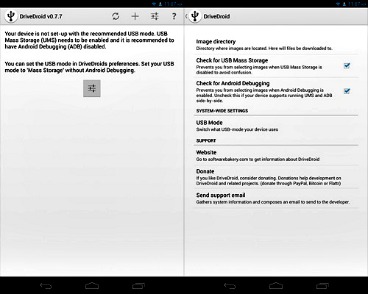 Samba Filesharing is an app that will let users browse its SD card and access Android device right from PC over Wi-Fi as a Windows shared folder.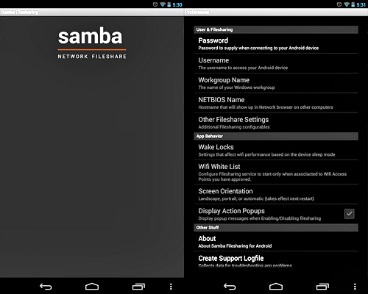 Root Uninstaller is an app for Android device that allows users to remove multiple apps from device at once, freeze pre-installed apps to free up space and resources, and even create APKs from pre-installed apps so users can install them on new device.