Browsing articles in "Mobile Phones & GPS"
The world's leading provider of smartphones, Samsung has introduced its new powerful and stylish Samsung Galaxy Beam, which Samsung claims as its first Android device that built-in HD projector, impressive features 4-inch WVGA TFT touch screen display, a 5.0-megapixel rear-facing camera, Wi-Fi, Bluetooth, GPS, and microSD card slot to enhance users experiences. The built-in projector situated at the top of the phone that capable of beaming photos, videos, presentations, and so forth. The projector comes with brightness of 15 lumes, resolution of 640 x 360 pixels, and LED bulb, which has a life span of almost 20,000 hours.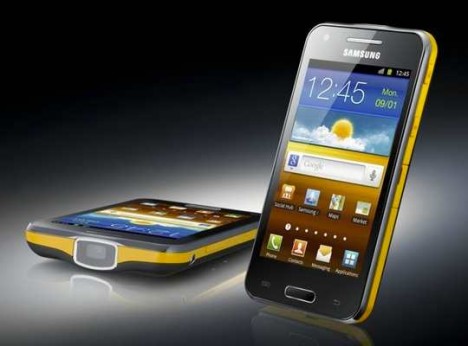 Continue reading »
Samsung has introduced its newest (Google Android 2.3) Gingerbread-based smartphone, dubbed as Samsung Galaxy R, which adopts a stylish, metallic modern design to suit the fashion style of today's youngsters. In addition, the cool premium phone also features an advanced specifications including 4.19″ large, vibrant screen, high-speed dual-core processing power, long battery life and so forth.
Continue reading »
The well-known Sprint's prepaid brands, Virgin Mobile USA has launched the Samsung Intercept Android-powered smartphone on its affordable, no-contract service plan. Samsung Intercept features a 3.2-inch capacitive touchscreen, 3.2-megapixel camera, slide-out full QWERTY keyboard, Wi-Fi, GPS, advanced messaging, Microsoft Outlook Exchange e-mail, full suite of Google Apps and full integration of social networking apps, running on Google Android 2.1 operating system.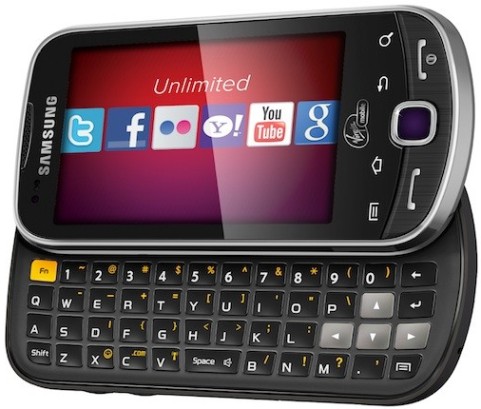 Continue reading »
Verizon Wireless has revealed the upcoming launch date and spec details of HTC Incredible, which renamed as 'Droid Incredible by HTC' at Verizon stores, featuring 3.7″ OLED touch screen, 8MP autofocus camera and Android 2.1 with HTC Sense UI.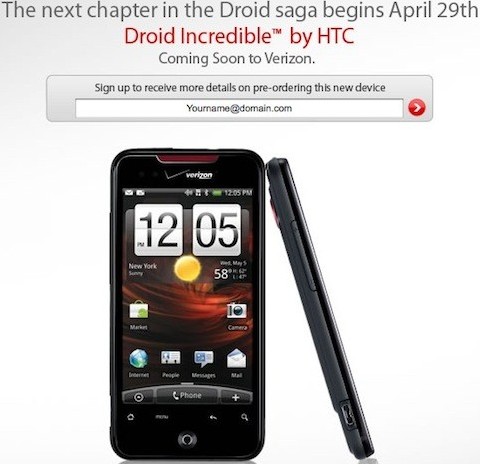 Continue reading »
One of the worldwide leaders in consumer electronics and telecommunication, Samsung has introduced the successor to Samsung Haptic Beam – Samsung AMOLED Beam (SPH-W9600), which the company claims as the world's first beam projector phone with full touchscreen display, projecting wide range of contents (including entertainment, games, video and photos) to a big screen size of up to 50 inches.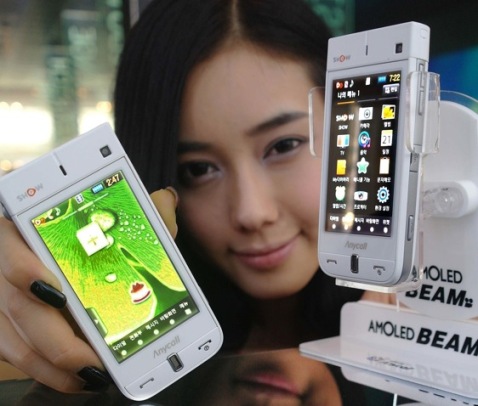 Continue reading »
The U.S. wireless operation of Deutsche Telekom AG, T-Mobile USA, Inc. has announced the upcoming launch of Samsung Behold II SGH-t939, the first Android-powered smartphone from T-Mobile to sport a 3.2-inch AMOLED screen display for crisper colors and wider viewing angles, featuring 5MP camera, Android 1.6 OS, Samsung's intuitive cube menu and TouchWiz user interface.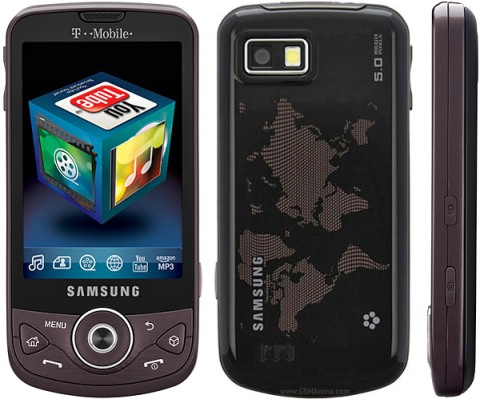 Continue reading »
Sony Electronics has launched the new Sony Ericsson Aino unlocked mobile phone in United States, which combines crisp 3″ touch screen, 8.1MP camera, traditional keypad, built-in aGPS, PlayStation 3 Remote Play, Media Home and Media Go features in a single device, including Stereo Bluetooth headphones MH-100, charging base EC-100 and 8GB microSD memory card in a package.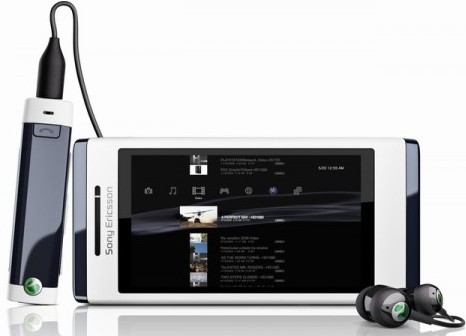 Continue reading »
Verizon Wireless has announced the global-capable HTC Touch Pro2 smartphone for busiest professionals and world travelers, which allows customers to access e-mail and data in over 180 destinations and to make voice calling in more than 220 destinations, combining extra-large 3.6-inch touchscreen display, intuitive TouchFLO 3D UI and ergonomic slide-out QWERTY keyboard in a single device.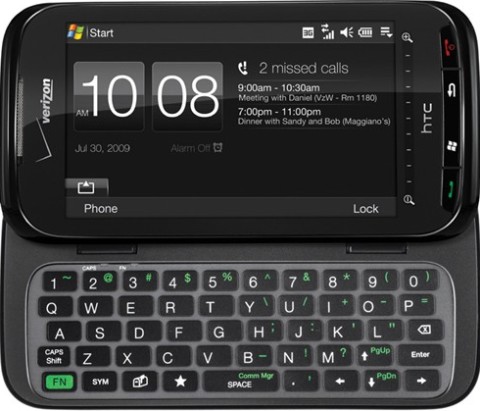 Continue reading »