World of Tanks Blitz is a fantastic mobile free-to-play team-based MMO action game dedicated to fierce tank combat developed by Wargaming. The game is a remake of the Windows PC games World of Tanks.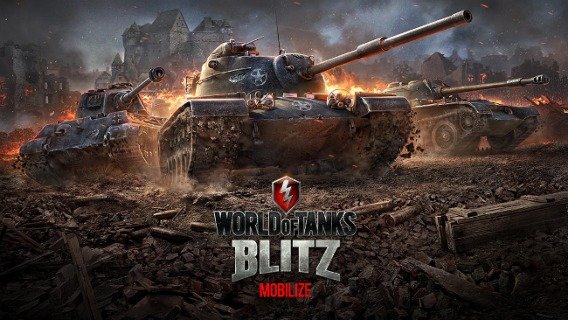 World of Tanks Blitz multi-player game allow up to seven-vs-seven combat, with the aim to wipe-out the enemy tanks. Gamer and player can choose to play among 90 armoured vehicles from the forces of nations such as the U.S., U.S.S.R. and Germany into battle. The game includes medium and heavy tanks, as well as tank destroyers. Player able to battle in a variety of iconic vehicles range from fearsome Panzers to the mass-produced Shermans.
Player can start the game with three tanks, once choose the tank player can make modifications to it using experience points and cash accrued, buy different types of ammunition, or pick up one-use boost items. Hit the button and the game will automatically match up with other players.
"With World of Tanks Blitz, we aim to bring our expertise in delivering triple-A MMOs to the competitive mobile space," said Andrey Ryabovol, Director of Global Operations at Wargaming. "The team succeeded in creating a quality original product that puts a fresh twist on tank combat, and it will be great to see players from all over the world get their hands on it."
World of Tanks Blitz is now been released for free to both iOS smartphones and tablets.
Download the free World of Tanks Blitz game: https://itunes.apple.com/us/app/world-of-tanks-blitz/id859204347?mt=8