Browsing articles in "Utilities"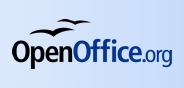 The latest version of free office application suite, OpenOffice.org 2.4, is officially released. This latest office program which is free under the GNU Lesser General Public License shows some new features, enhancements and bug fixes. It is available for downloading and supports numerous operating systems such as Windows, Mac OS X and Linus.
Continue reading »

Songbird has released its 0.5 final version and it is available for downloading. Songbird is an innovative free software media player as well as web browser developed by Pioneers of the Inevitable, a small and chirpy team of digital media innovators. There are couple of new features have been added into latest Songbird 0.5 final version and hundreds of bug have been fixed.
Continue reading »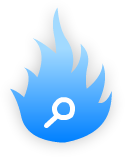 Founded in 2006 by former Microsoft Security Engineers, the remarkable web-surfing service which detects and blocks malware from infecting or stealing web surfers' personal information, Haute Secure, has released its Version 2 lately. Haute Secure no longer uses Beta version and is now available for both IE and Firefox.
Malware or malicious software which usually hides in links within videos, blogs, emails, widgets, instant messenger, banner ads, etc is something net surfers cannot ignore. Recent studies and analyses have reported that there are more and more new and sophisticated forms of malware (malicious software) which posed a threat to the security of the internet industry. These highly sophisticated types of malware such as Win32/Genetik, Win32/TrojanDownloader.Agent, etc have created strong web-based risks where they can steal personal information/data passing through any browser while evading detection.
Continue reading »