Browsing articles in "Software"
When inserting a blank CD or DVD disc media into CD/DVD writer or burner in Windows Vista to burn an ISO or other disk image to disc, copy CD or DVD disc, or to create a photo slide show CD, audio CD, video DVD and etc, the CD or DVD writer or burner may not recognize the blank disc.
Continue reading »
Windows Vista has built-in CD and DVD burning or recording feature that allows users to burn the selected files and folders to a CD or DVD disc with a recordable optical drive. However, the burning function supported is pretty basic and users can only burned individual files, images, pictures photos, documents and files to disc as data CD or DVD only. There is no support for CD or DVD disc image handling or burning, nor it's able to create slide show, audio CD or video CD/DVD.
Continue reading »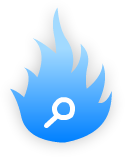 Founded in 2006 by former Microsoft Security Engineers, the remarkable web-surfing service which detects and blocks malware from infecting or stealing web surfers' personal information, Haute Secure, has released its Version 2 lately. Haute Secure no longer uses Beta version and is now available for both IE and Firefox.
Malware or malicious software which usually hides in links within videos, blogs, emails, widgets, instant messenger, banner ads, etc is something net surfers cannot ignore. Recent studies and analyses have reported that there are more and more new and sophisticated forms of malware (malicious software) which posed a threat to the security of the internet industry. These highly sophisticated types of malware such as Win32/Genetik, Win32/TrojanDownloader.Agent, etc have created strong web-based risks where they can steal personal information/data passing through any browser while evading detection.
Continue reading »